Your Future Viewed Best – Cloud Observability
By Adam Hicks |
Practice Director, Trace3 Cloud Solutions Group
There's a high probability your systems will never go down. There was a time that would be the best news you could receive, but as Honeycomb.io cofounder Charity Majors stated, "slow is the new down." Modern architectures, modern platforms, modern technologies, scale to such a degree they don't fail, but that doesn't potentially prevent your applications from slowing to a point users feel the effect. Traditional logging and monitoring, the narrowed focus on key sets of signals, while useful against system failures, diminish in return when dealing with these forms of performance degradation. Thus, the rise in prominence of Cloud Observability.
Defined as utilizing tools and practices for aggregating, correlating, and analyzing a steady stream of performance data to more effectively monitor, troubleshoot, and debug applications and the networks in which they run, Cloud Observability took formal hold in 2020, accompanied by a rise in a number of Observability products on the market. Already fully integrated in the DevOPS world, and with an in-depth knowledge of what developers need out of observability and how it can move the needle to enhancing resiliency, future velocity, and future development, the Trace Cloud Consultancy stepped into observability with a story many competitors could not tell. Following a three-step strategic process to both understand the client's goals and design their Observability solution, Trace uses a leadership session, tools rationalization, then envisioning engagement to find the right match for each client. While each step is available as a stand-alone offering, the full process obviously produces the most complete solution.
This Observability intimacy opened the door to Trace3's relationship with market leader Dynatrace. Owning the prominent position in the upper right corner of the APM and Observability Gartner Magic Quadrant, Dynatrace utilizes its products like OneAgent and Davis AI to provide fully automated cloud platform and infrastructure monitoring, including machine learning to baseline on key signals about the application environment to alert anything that goes out of bounds. Further, Dynatrace Grail, the data lakehouse for observability and security analysis and automation, enables high cardinality and cross-event type querying in real time. The Trace3 and Dynatrace relationship has proven fruitful for all involved as we already have a solid client base enjoying the benefits of both Trace3 envisioning and design prowess matched with the Dynatrace product suite.
To match rising demand, Trace3's Cloud team is proud to scale our service delivery capacity through a partnership with Orasi, a leading IT services provider with a mission to accelerate and automate software delivery. This symbiotic relationship allows us to not only expand our chief architecture reach through the utilization of Orasi's extensive and talented boots-on-the-ground/hands-on-the-keyboard technical staff, we can now also help more clients reach their future state faster while also exposing them to Orasi's professional capabilities.
Cloud Observability is far more than a buzzword created to rebrand system monitoring, it is a more comprehensive approach to ensure your environment runs as efficiently as possible, with a growth potential flying high and right on the curve. In support of this, the continuing advancement of tools to work in conjunction with current market share leaders like Dynatrace bodes well for the future of the market. One prominent example of this is OpenTelemetry (OTEL), which skips agent deployment to allow you to instrument your code base toward a better perspective of business transactions and business events. OTEL complements Dynatrace in this process to provide further clarity on your application performance. And Trace3, once again, proves uniquely proficient in this endeavor, with our engineering cohort owning first-hand participation in the OpenTelemetry project.
Once again, through our technical proficiency, strategic partnerships, and client reach, Trace3 shines as the Cloud provider best adept to help your environment run to its best potential. Our Cloud team has armed itself with the directly applicable skillsets desired to take Cloud Observability inside your house today. Hand in hand with market leaders like Dynatrace and Orasi, we have enabled a scale opportunity that defies the limits of others' go-it-alone limitations. So, if slow is indeed the new down, we are the architects of up, in every sense of the word.
---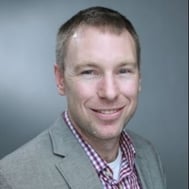 Adam Hicks is a practice director working in Trace3's Cloud Solutions Group. He is passionate about helping clients create automation to accelerate their hybrid cloud environments. In his free time, Adam enjoys Sci-Fi, beekeeping, skiing and trail running.