Trace3 Cloud FinOps: The Silver Lining
By Chelsea Robertson | Senior Cloud FinOps Consultant, Trace3 Cloud Solutions
& Amanda Wagner | Associate Cloud FinOps Consultant, Trace3 Cloud Solutions
Trace3's Cloud FinOps team is dedicated to helping clients understand and minimize cloud spend across AWS, Azure, GCP, Microsoft 365, and Google Workspaces. We have been at this for more than five years now, and the team continues to learn more every day. Debuting the team's first blog of the year, "The Silver Lining," to share our thoughts on all things FinOps, and the silver linings found everyday within the cloud.
We pride ourselves on strong partner relationships and intimately knowing the latest offerings from cloud providers especially the features, tools, and best practices for cost optimization. In support of this, four of our Certified FinOps Practitioners attended the 10th annual AWS re:Invent conference hosted in Las Vegas.
Now, in full disclosure, two of our teammates had never experienced In-N-Out Burger and, not only did they get to experience this awesome burger for the first time, but they also learned about In-N-Out's mysterious "secret menu." As important as that discovery was, we also learned a lot about AWS's new offerings and are here to share just a few highlights specifically focused on FinOps.
Graviton, Graviton, Graviton.
Although it sounds like the late Hollywood sci-fi flick, Graviton is actually a proprietary AWS chipset that is advertised to enable clients to run cloud native applications at scale, and more securely. Although it has been around a few years, Amazon really played up Graviton offerings at this year's re:Invent as a way of reducing costs. For those unaware, it has many similarities with the x86 architecture but is not fully compatible. It is available across many different resource types (e.g. EC2, RDS, SageMaker, etc.), and it can deliver up to 40% better price/performance. This is compelling, but please keep two key things in mind:
Compatibility can vary: For AWS-managed-type services like RDS, there are generally no compatibility issues. For IaaS services like EC2, you must verify compatibility with your existing architecture.

Depending on any specific changes you make to your architecture to achieve Graviton compatibility, you may be locking yourself into an AWS-only solution which might hinder future flexibility.
Bottom line: AWS Graviton can definitely yield significant cost savings. However, do your homework before jumping in so that you don't lock yourself into a longer-term situation.
Tools, Tools, Tools.
We know… there is a constant onslaught of new tools. But, don't skip this section just yet. Cost management solutions were a hot-button issue throughout the conference as most companies see the softening economy as a time to tighten their belts. AWS has been adding native cost management tools (e.g. Billing Conductor) and improving the ones that already existed (e.g. Cost Explorer, Application Cost Profiler, etc.) These improvements are welcome as they improve financial visibility. However, the snag is that they are obviously AWS-only.
So, if you are multi-cloud, this takes away the opportunity for a single pane of glass view of your total cloud costs. On that note, another huge trend while walking the re:Invent Expo: The amount of software vendors jumping into the cost management space is near overwhelming. In addition to the large Gen 1 players of the past, there were many new players that came in two leading flavors:
Gen 2 cost management vendors who are diving deep on the newer architectural aspects that weren't necessarily around when Gen 1 players started (e.g. Kubernetes, Fargate, serverless, etc.). These tend to be focused directly toward the engineering teams.

Longer-term cloud players that are naturally moving into cost management from the viewpoint of their original product focus areas (e.g. orchestration, DevOps, etc.). These products tend to have an excellent view of the resources related to their original functionality, but don't necessarily have a comprehensive cost management view at this point.
Bottom Line: Our view is that all these products (Gen 1, Gen 2, etc.) have significant value in the near term, but may require more than one platform solution to accomplish all company cloud cost management goals.
Sustainability, Sustainability, Sustainability.
Remember when you were a kid and your mom would holler across the house "turn off the lights!" She understood the effect of your actions when the electric bill came. Well, just think of that same message coming from the CFO these days. Organizations are not only looking to manage costs more effectively, but they are also making commitments to be as environmentally friendly as possible. These two things are more synergistic than most realize:
Sustainability and FinOps go hand in hand – reducing your cloud usage leads to using less, saving more, and therefore helping the environment without even realizing it. So, when a developer "turns out the lights" on their resources when they leave for the night or the weekend, it serves two meaningful purposes.

The major cloud providers have committed to increasing visibility and access to data around energy consumption by creating tools to help measure this use (e.g. AWS Customer Carbon Footprint Tool which was highlighted at re:Invent).
Bottom Line: Organizations are increasingly considering environmental accountability in addition to financial accountability and the cloud providers are starting to supply tools to help them actively measure the effect of their actions.
To learn more about Trace3 Cloud FinOps, click here.
---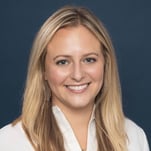 Chelsea Robertson is a Senior FinOps Consultant on the Trace3 Cloud FinOps team with a background in data analysis and development work. This experience combined with a degree in Library Science and Information Systems means she has a propensity to take a deep dive into data and enjoys researching topics in emerging spaces such as the intersection between GreenOps and FinOps. She is passionate about supporting organizations in their quest to meet cloud cost savings initiatives and being a part of an experienced team working as trusted advisors in the field of FinOps. On a personal note, Chelsea has two kids, two dogs, one snake, and is newly dabbling in pottery as a hobby.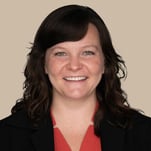 Amanda Wagner is a Cloud FinOps Consultant at Trace3, who brings her energy and previous experiences as an educator to guide her customers on their cloud journey. Drawing from said educational expertise, Amanda is motivated by the mission to serve her customers and help them continue to build on their knowledge of cloud management. In her time with Trace3, she has earned her FinOps Certified Practitioner and Cloud Health AWS Administrator Certifications. Amanda lives in Tampa with her husband, Matthew and dog, Penny. She enjoys tending to her caterpillar habitat, where she raises caterpillars until they hatch into Monarch butterflies and can be released.