Bridging the Gap: How Security Intelligence Transforms Data into Actionable Insights
By Faisal Abou-Shahla | Director, Trace3 Security Consulting

In today's digital age, cybersecurity has become an increasingly crucial concern for organizations across all industries and sectors. With the proliferation of data and the increasing sophistication of cyber threats, it has become more challenging for organizations to protect their digital assets and sensitive information. This is further compounded by the fact that many traditional security measures are often reactive, rather than proactive. As a result, organizations face several challenges when trying to keep up with evolving cyber threats, such as a lack of expertise and resources to address threats, limited visibility into potential vulnerabilities, and rapidly changing threat landscapes.
To address these challenges, many organizations are turning to the concept of security intelligence, which is quickly gaining momentum as a vital component of a comprehensive security strategy. Before we dive deep into how security intelligence can help your business, let's cover the basics.
What Is Security Intelligence?
Security intelligence is a proactive approach to cybersecurity that involves collecting, analyzing, and interpreting data from various sources to identify potential threats and vulnerabilities before they can be exploited. The goal of security intelligence is to provide organizations with actionable insights that they can use to enhance their overall cybersecurity posture.
This is achieved by:
Data collection. Data collection involves gathering information from various sources, including applications, network traffic, IT infrastructure, and threat intelligence feeds. This data is often collected in real-time, allowing organizations to quickly identify potential threats and respond promptly.

Standardization. Once data is collected, it must be standardized to ensure that it can be easily analyzed and interpreted. This involves transforming raw data into a structured format that can be easily integrated with other data sources.

Analysis. The analysis of security intelligence data involves using advanced analytics, machine learning and artificial intelligence (AI) techniques to identify patterns and anomalies that may indicate potential threats.
The Benefits of Security Intelligence
Security intelligence is a valuable tool for organizations, both large and small. It enables you to:
Detect threats in real time. It only takes a few moments for a cyberattack to occur, but it can take months to discover and take appropriate action. In fact, a recent IBM report stated that it took companies an average of 207 days to identify a breach and an additional 70 days to contain it, with each incident costing approximately $9.44 million in the United States. For those who've fully deployed AI and automation systems, this figure is significantly reduced by $3.05 million, with a much shorter data breach lifecycle. Security intelligence does the heavy lifting of analyzing all your security data and identifying the threats, so you don't have to.

Take a proactive approach to risk management. A security intelligence platform provides real-time data and visibility into your environment, helping you make informed decisions about how to mitigate risk. Security information and event management (SIEM) software can identify abnormal behavior that may indicate a breach or other cyber-attack by analyzing data from across the entire security stack, including endpoint activity, network traffic, and application logs.

Meet compliance and regulatory requirements. A security intelligence platform provides the visibility and insight you need to meet compliance and regulatory requirements, including General Data Protection Regulation (GDPR), The Health Insurance Portability and Accountability Act (HIPAA), Payment Card Industry Data Security Standard (PCI DSS), ISO/IEC 27001, National Institute of Standards and Technology (NIST), Natural Environment Research (Nerc), and Sarbanes-Oxley (SOX).

Reduce costs and simplify operations. Security intelligence platforms can help you reduce costs by automating many of your security operations tasks and providing an accurate, real-time view of your environment. Simplify operations by streamlining processes and consolidating information from disparate sources into a single platform that can be used to make faster, more informed decisions about security incidents.
How Security Intelligence Transforms Data into Actionable Insights
Companies have data — lots of data. But what good is it if you can't make sense of it? With security intelligence platforms, organizations gain the ability to turn massive amounts of information into actionable insights that improve security overall. By consolidating security data from all sources into a single platform, these solutions help you quickly detect threats and understand their impact on your organization.
Security intelligence can collect and analyze a wide range of data, including:
Malicious IP addresses, URLs, and domains

Personally identifiable information (PII)

Raw code from paste sites
In addition, security intelligence is quick to provide indicators of compromise (IOCs) such as:
Suspicious network traffic patterns

Unusual system behavior

Unauthorized access attempts

Changes to system configurations or settings

Failed login attempts

Malware signatures or hashes

Unusual outbound activity
Best Practices For Leveraging Security Intelligence
After you receive the security intelligence report, you should take the following steps to ensure that you are using it to its full potential:
Establish clear communication channels. When establishing these channels, it's a good idea to clearly define what types of information are allowed to be shared and with whom it can be shared — and you should ensure that all the relevant stakeholders are included in any security intelligence briefings. This includes application owners, network administrators, and other users who might be affected by the issues identified in the report.

Develop a plan. This will ensure that everyone is on the same page as far as how they should respond to the findings. This plan should include who, when, and how to notify the relevant stakeholders of any security issue that's identified in the report. It's also a best practice to develop a response plan for any critical vulnerabilities that are found so everyone is prepared if one of these vulnerabilities is exploited. For example, if you find that a specific application is being targeted by cybercriminals, then it might be necessary to implement additional security measures to protect that system.

Create a streamlined escalation path. Once you've developed your reporting process and response plan, it's important to make sure that everyone understands how to use them. The most effective way of doing this is by creating a streamlined escalation path for each issue that's identified in the report. This will ensure that any security issues are addressed as quickly as possible.

Conduct regular security audits. A security audit is an assessment of your organization's security measures that can be conducted by an outside party or by internal IT staff. A security audit will help you identify areas where your organization could be more secure, and it'll also help you maintain a high level of security over time.

Commit to regular testing. Test systems regularly to ensure that they are secure and provide accurate updates. This can be done manually, by simply checking for vulnerabilities, and confirming that all of your systems are operating properly.
Integrating Security Intelligence into Your Cybersecurity Strategy With Trace3
Integrating security intelligence into your cybersecurity strategy is a crucial step in safeguarding your organization against emerging threats. At Trace3, we take pride in our ability to help organizations bridge the gap between data and action with our advanced security intelligence solutions.
Our team of experts is dedicated to providing guidance on integrating security intelligence into your existing cybersecurity strategy. We offer assistance with data collection, analysis, and incident response to provide you with a comprehensive view of your security posture and enable you to mitigate emerging threats before they negatively impact your organization.
Let us help you achieve your business objectives and stay ahead of the curve. Connect with us today.
---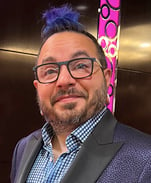 Faisal Abou-Shahla has more than 12 years of IT experience, with a heavy focus on SIEM/UEBA for the last 7 years. He holds several certifications from LogRhythm, RSA NetWitness, and Securonix, and has also supported QRadar, Exabeam, Sentinel, and Splunk initiatives and programs. He loves building and developing new service offerings and helping identify solutions to meet custom client needs.