Define Network and Infrastructure Security to Protect Critical Business Assets
By Megan Guth and Kevin Jacobs
Network protection and infrastructure security are vital to the daily operation of your business. These solutions maintain data confidentiality and integrity while ensuring resource availability to meet customer demands and expectations. A Zero Trust Network Architecture (ZTNA) offers a solid framework to provide secure networks and infrastructure for your business.
What Is Network and Infrastructure Security?
Network and infrastructure security refers to the protection of all elements within a networking environment. This includes securing network resources such as hardware, software, systems, and devices that enable communications between users, services, and applications.
Why Does It Matter?
Network and IT infrastructure are the backbones of most businesses. The security of these environments is typically the first line of defense against cyberattacks. Sound network security prevents downtime or disruption that can cause unnecessary IT costs, loss of business revenue, and damage to customer satisfaction.
In addition to business disruption, unauthorized access to network resources can result in theft of customer data and critical business information—a problem that can be prevented or reduced with the right security protocols in place. As networks continue to grow and become more complex, vulnerabilities grow along with them. Network and infrastructure security solutions are crucial aspects of cybersecurity. These solutions are also key in implementing a Zero Trust Network Architecture. Zero Trust includes six domains: Network, Infrastructure, Applications, Identity, Data, and Devices.
How Do You Secure Your Network and Infrastructure?
Here's a look at the most common solutions and how they work:
Deception — A process where technology is used to prevent cybercriminals who have managed to infiltrate a network from doing any significant damage, also known as a "honeypot." The technology aims to deceive cybercriminals by generating deception decoys that mimic legitimate technology assets throughout the system's infrastructure.

Distributed Denial-of-Service (DDoS) Mitigation — A product or a service used to detect and mitigate DDoS attacks. A DDoS attack is an attempt to deny users a service by overwhelming the infrastructure on which they are hosted.

DNS, DHCP AND IPAM (DDI) — A suite of tools that enable end-to-end planning, deploying, managing, and monitoring of your IP address infrastructure.

Microsegmentation — A security strategy used to realize the Zero Trust approach to information systems security management by leveraging the principle of least privilege. It enables fine-grained security policies to be assigned to data center applications down to the workload level.

Network Access Control (NAC) — A solution that helps organizations control access to their networks and proactively defend their entire network perimeter. This includes both physical infrastructure and cloud-based systems, seeking to stop attacks before they become a reality.

Network Detection & Response (NDR) — A solution that detects security threats on enterprise networks by analyzing network traffic with advanced analytics, machine learning, and anomaly detection.

Next-Generation Firewall (NGFW) — A deep-packet inspection firewall that goes beyond port/protocol inspection and blocking to include application-level inspection, intrusion prevention, and cloud-delivered threat intelligence.

Secure Access Service Edge (SASE) — A cloud-based architecture that delivers network and security services, making it possible to provide secure access regardless of where users, data, applications, or devices are located.

Software-Defined Wide Area Network (SD-WAN) — An automated, programmatic approach to managing network connectivity and circuit costs that allows enterprises to leverage any combination of transport services – including MPLS, LTE and broadband internet services – to securely connect users to applications.

Secure Web Gateway (SWG) — A content filter used to protect an organization's users from any web content the organization objects to. In addition to censorship, an SWG can guard against known malicious websites. By visiting harmful websites, there is a potential for content to infect the organization's system.

Web Application Firewall (WAF) — A solution that filters, monitors, and blocks HTTP traffic to and from a web service. By inspecting HTTP traffic, it can prevent attacks exploiting a web application's known vulnerabilities, such as SQL injection, cross-site scripting (XSS), file inclusion, and improper system configuration.
To learn more about network and infrastructure security, as well as security solutions such as Zero Trust, visit Trace3.com. If you'd like to schedule a quick call to discuss your organization's security posture, fill out our Contact Us form and we'll get in touch.
---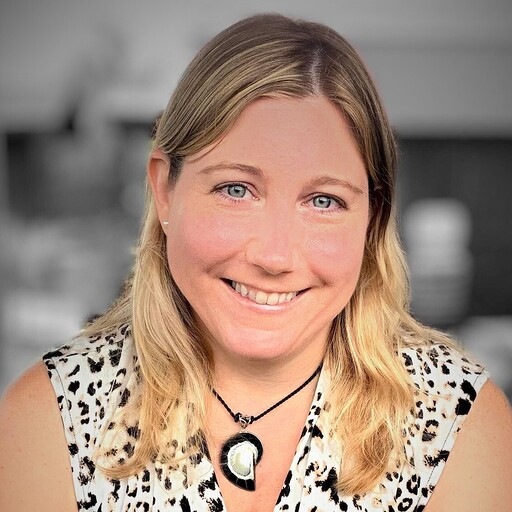 Megan Guth has over 15 years of experience in Information Technology including systems administration and strategic planning (Enterprise Architecture). Megan's prior cybersecurity consulting includes pre-sales and post-sales support and delivery for a variety of cybersecurity services—from data protection to assessments. Megan has worked with customers in many industries, with considerable experience in healthcare and higher education. With a passion for mentoring and knowledge transfer, she is fond of public speaking. Outside of work, Megan likes to attend Florida Everblades hockey games and drink craft beer. Her hobbies include home improvement, crafting, and life hacking.
Kevin Jacobs has over 20 years of experience in the Information Technology business as a Cisco network generalist, currently specializing in infrastructure security—including Cisco ASA and FTD next-generation firewalls and ISE, and Palo Alto Next-Generation Firewalls. Kevin has been recognized by Trace3 customers as a detail-oriented leader that ensures success while implementing complex solutions.